**Page best viewed with IE 4.0 in 640x480 resolution.






people have stumbled across the Silver Nile and this Holt.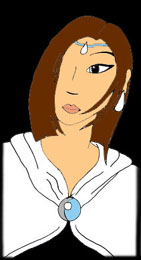 I've always been facinated with the world of Mummies Alive! and Ancient Egypt. I decided to start up a site just as I first came to this Community.
My name is Pheres, artist and mage apprentice to the pharoh Amenhotep. Here, in my holt, you will find many myths, truths and mysteries of Mummies Alive! and it's world of anime. Questions can be mailed to

. Or feel free to sign in at the Holt Records:


Copyright to Robyn Smith, 1998-2000. Do not take images, ideas, text etc. w/o permission. The character Pheres is an original work by Robyn and if you want to use her in a fan fic, please notify Robyn. Thank you.